On March 1, I returned to Puerto Natales after completing the 'W' Circuit in Torres del Paine National Park. On March 2, I took a bus from Puerto Natales to El Calafate, Argentina, then another to El Chaltén. I will be back to El Calafate, but I wanted to head directly to El Chaltén first.
El Chaltén is a small town with about 1500 residents. It is situated within Los Glaciers National Park, and was only incorporated in 1985. It is know as the 'trekking capital of Argentina' due to its ease of access to Mount Fitz Roy and surrounding mountains (which in featured in the Patagonia brand logo). I quite like it as a base for hiking, as most of the trails can be down as day hikes, and all of the trails leave directly from the edge of town.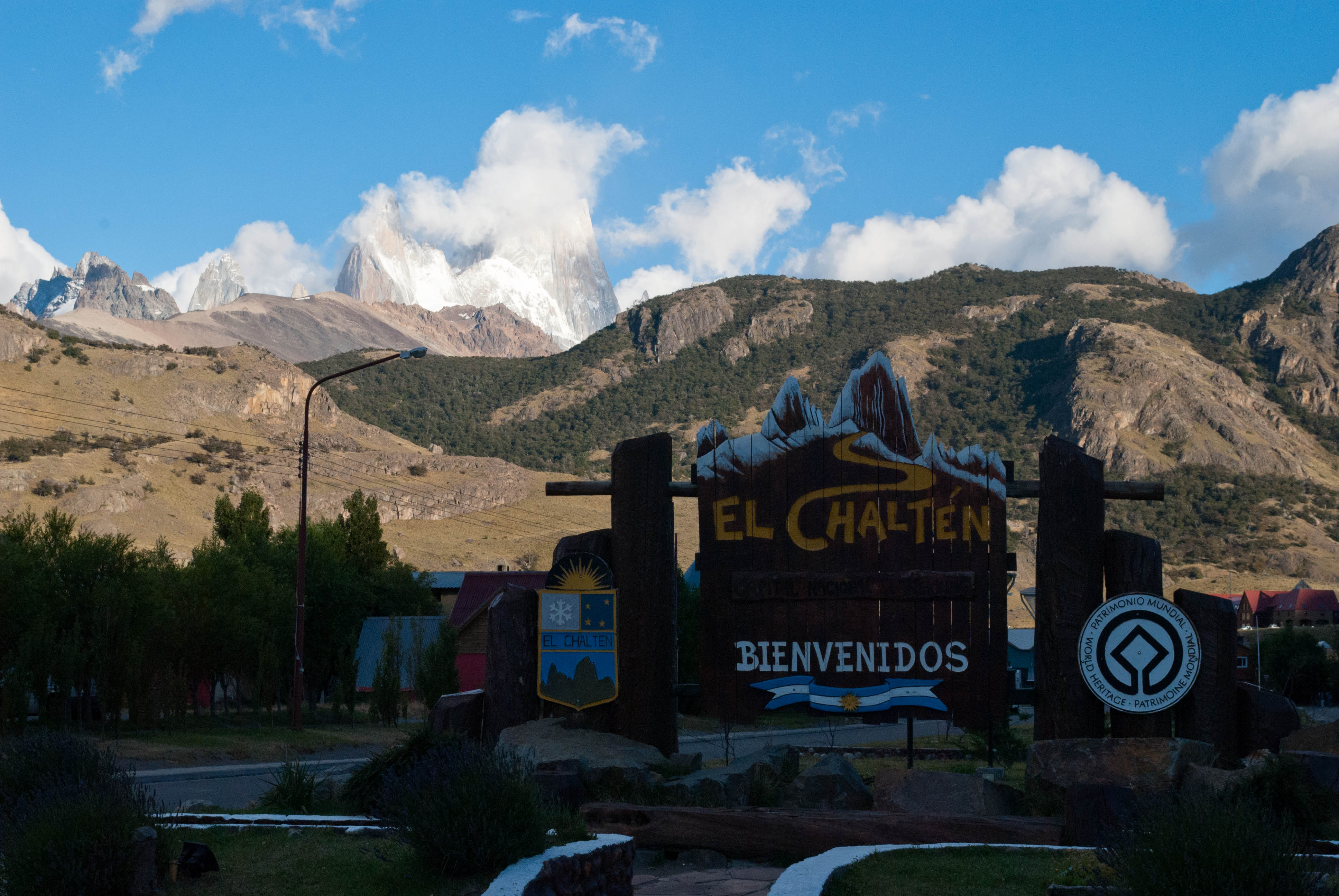 El Chalten is a small town of about 1500 residents, situated directly in Glaciers National Park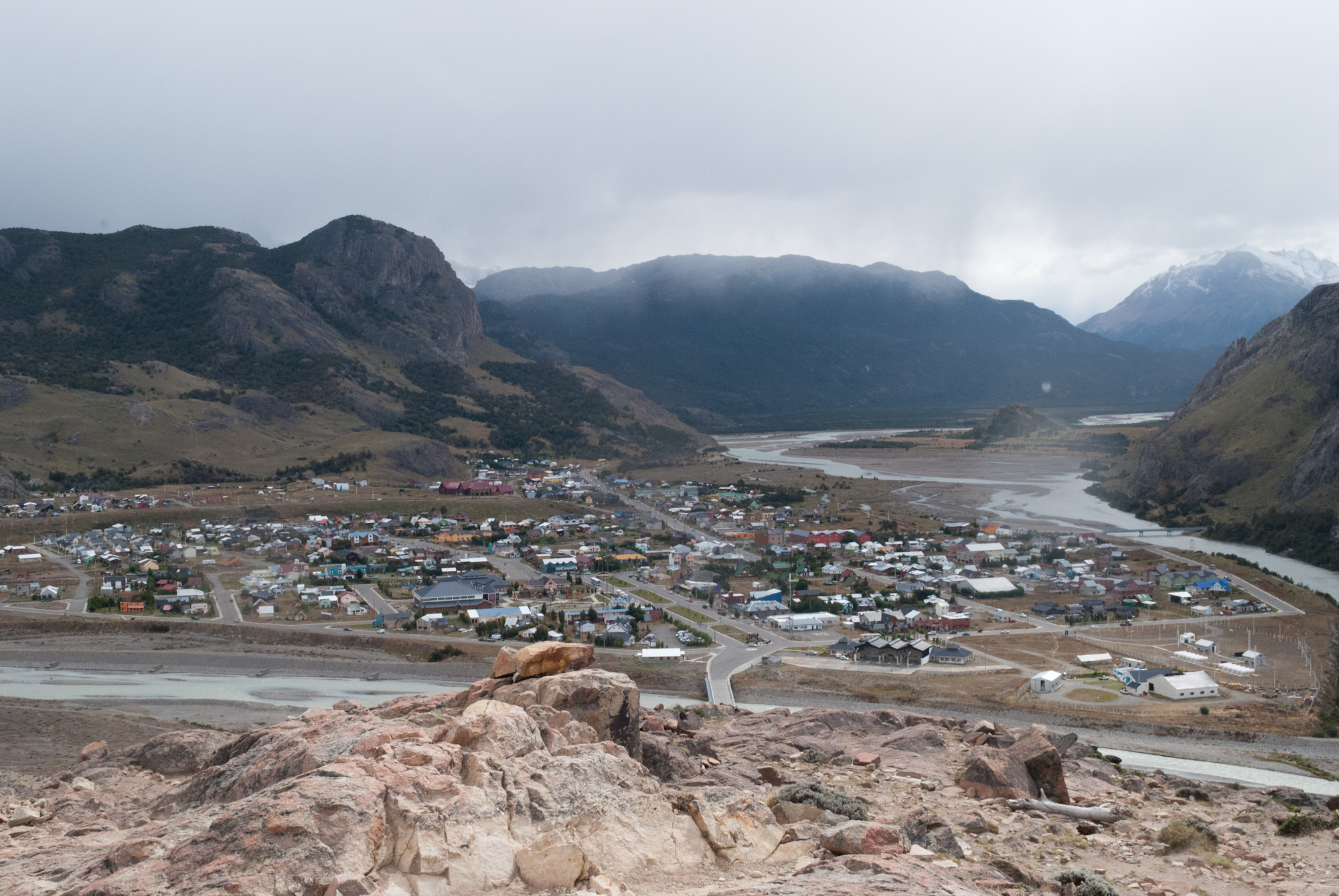 The small town of El Chalten.
March 3 was very cloudy, preventing views of the top of Fitz Roy and other tall mountains, so I avoided the long hikes and simply took a short hike to a small waterfall.
The weather looked much better in the morning on March 4. I could even see Fitz Roy lit up red by the sunrise from my hostel. I headed out on the 10km trail up to Laguna de Los Tres, right at the base of Fitz Roy.
By the time I got to the top, clouds obscured much of the view, but the formation was still very impressive. I waited for the clouds to clear, but started heading back down (along with everyone else) when rain started to mix with the strong winds.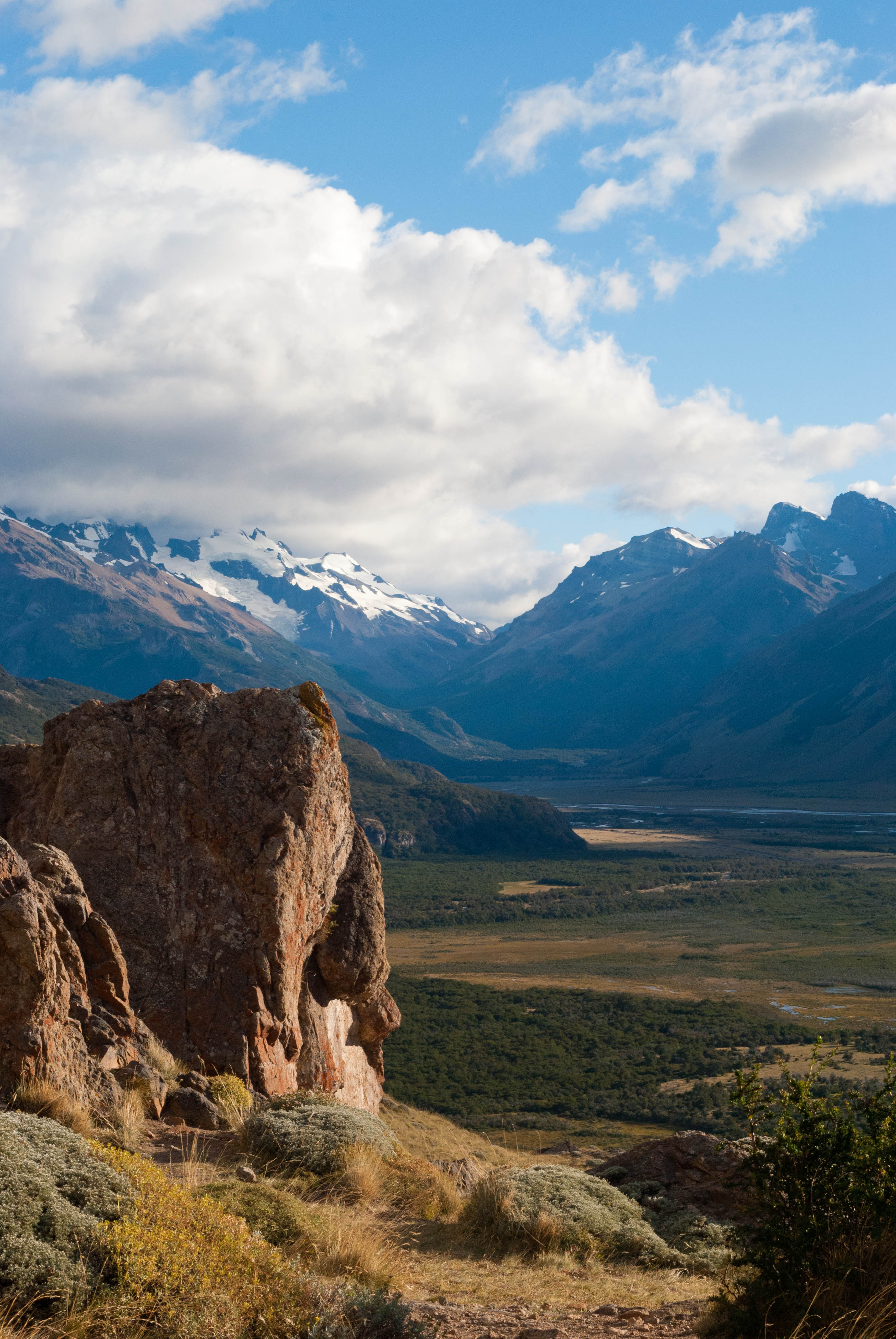 Looking down the valley as I head up to Fitz Roy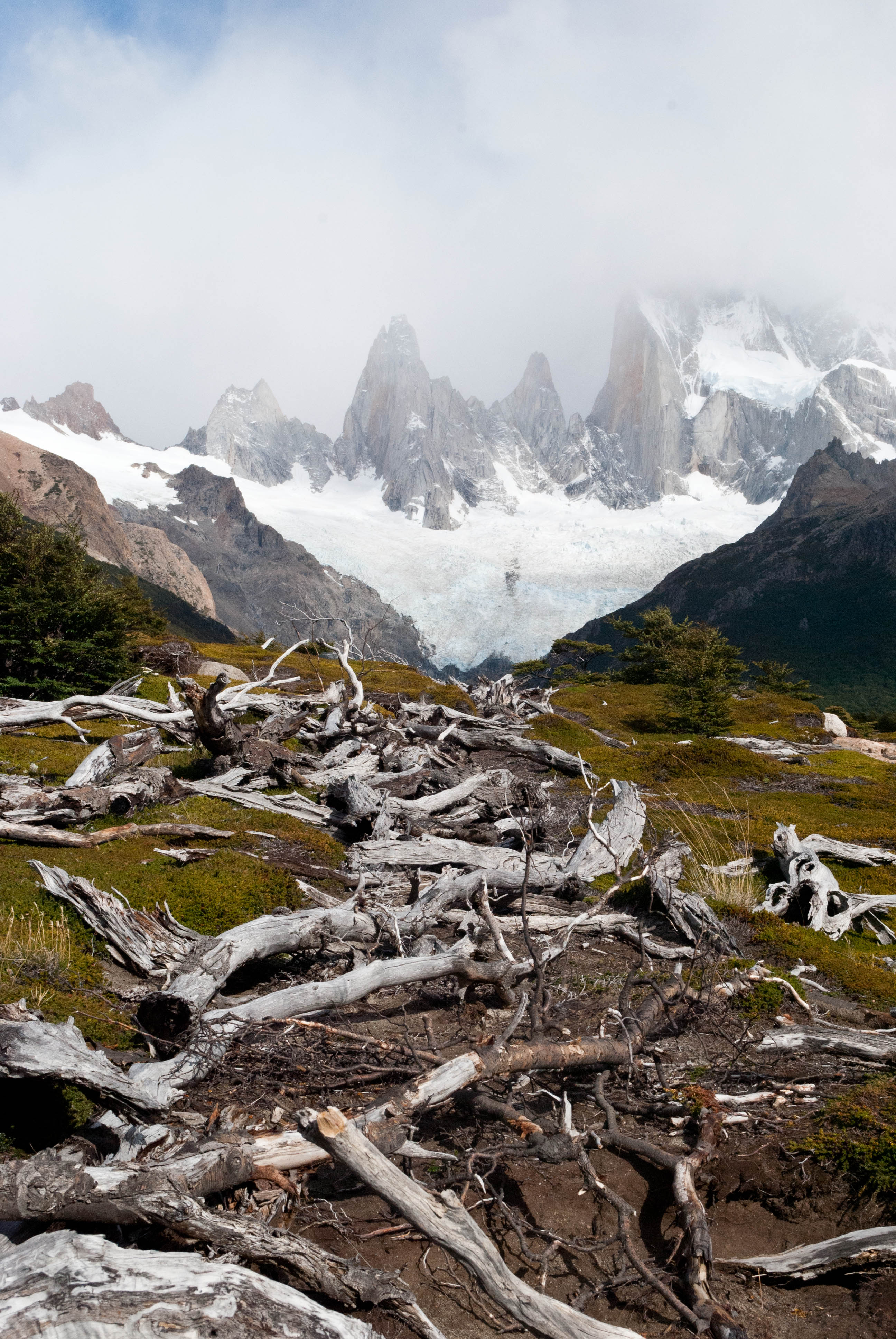 One of the better views of Fitz Roy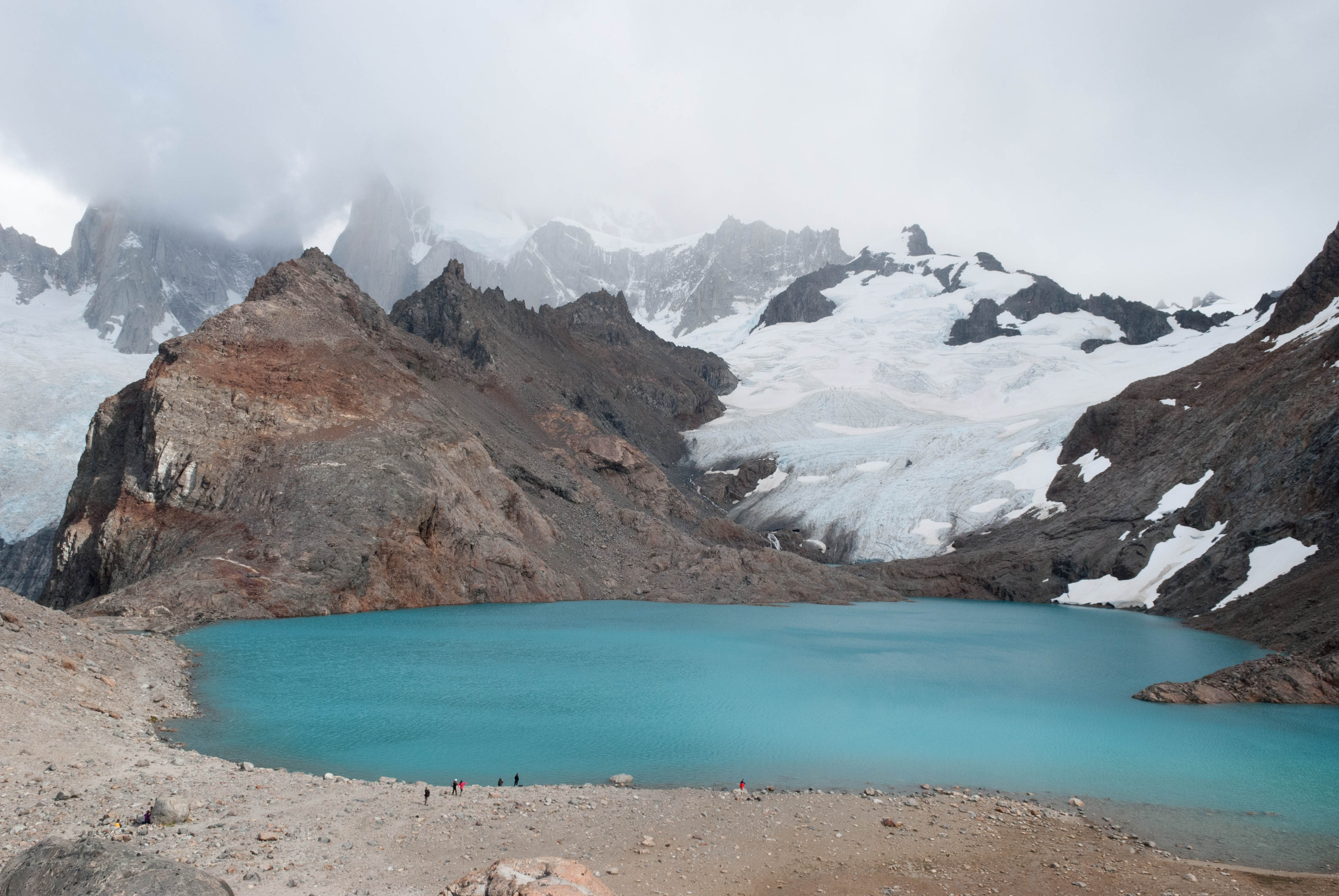 Laguna de Los Tres, directly below Fitz Roy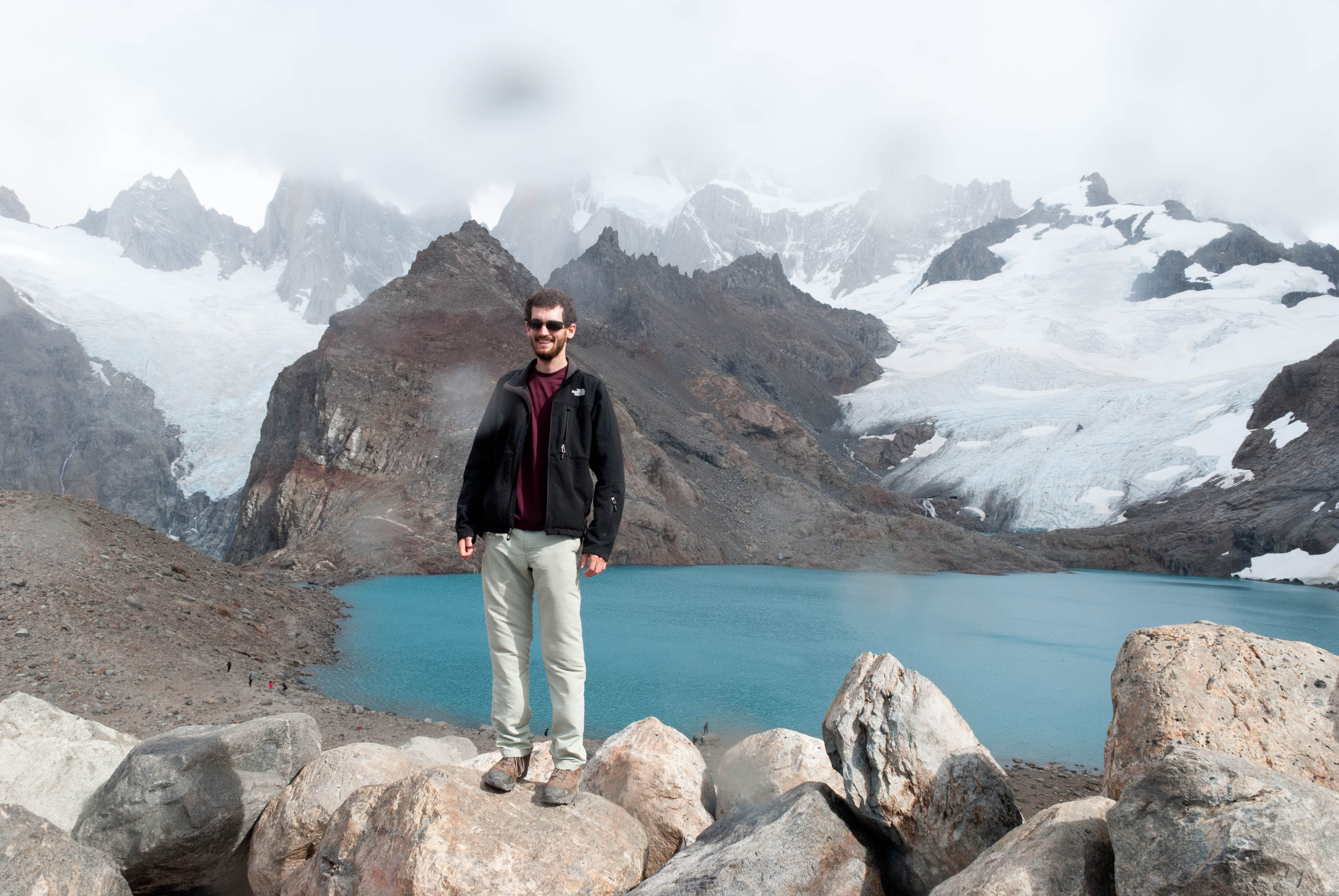 Laguna de Los Tres, directly below Fitz Roy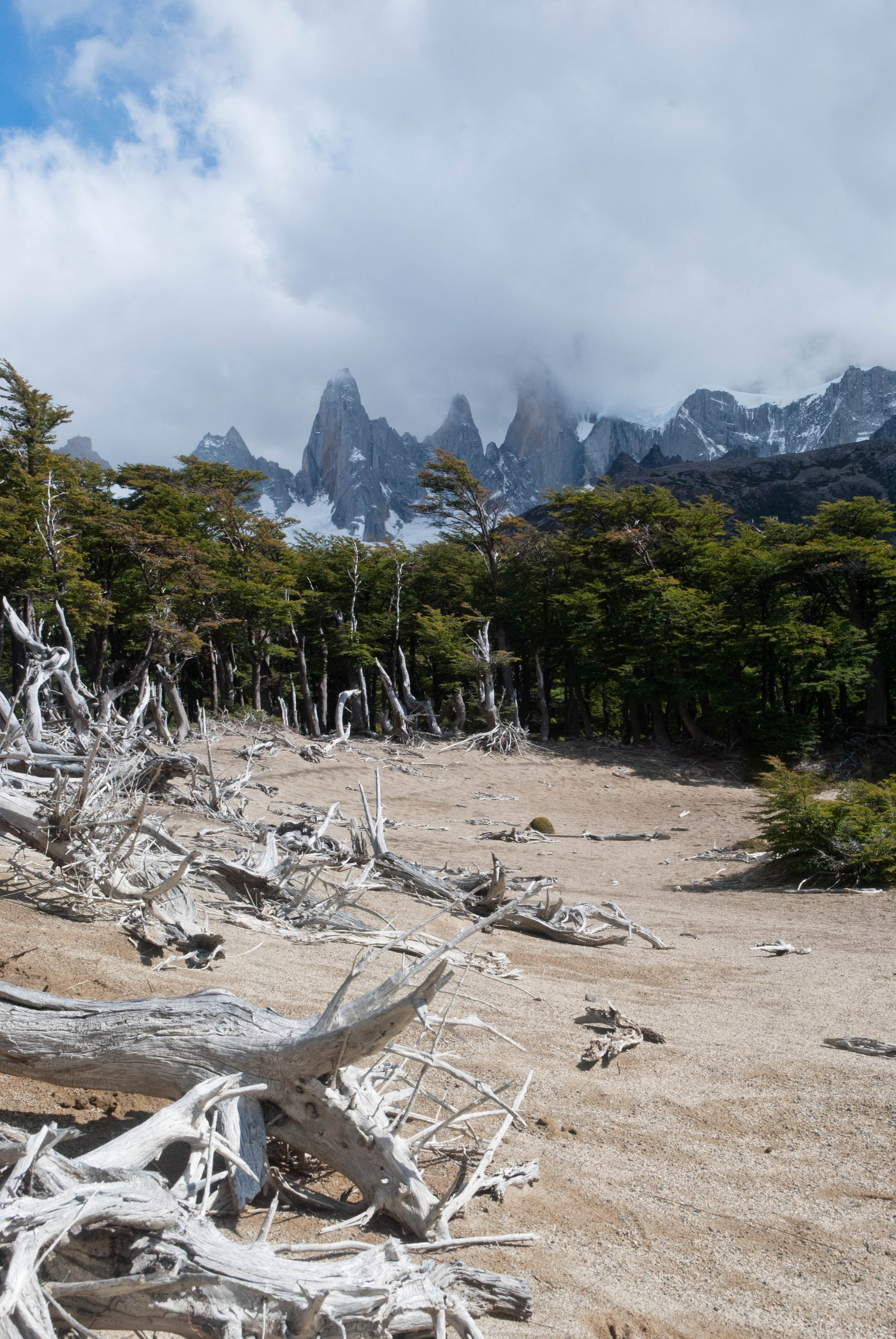 Looking back on the way down
On March 5, the weather was rainy and generally awful, so I didn't do much other than hike up to a view of the town and landscape out of town. On March 6, the weather was much better, and I spent the beautiful day hiking to Laguna Torre before catching an evening bus back to El Calafate.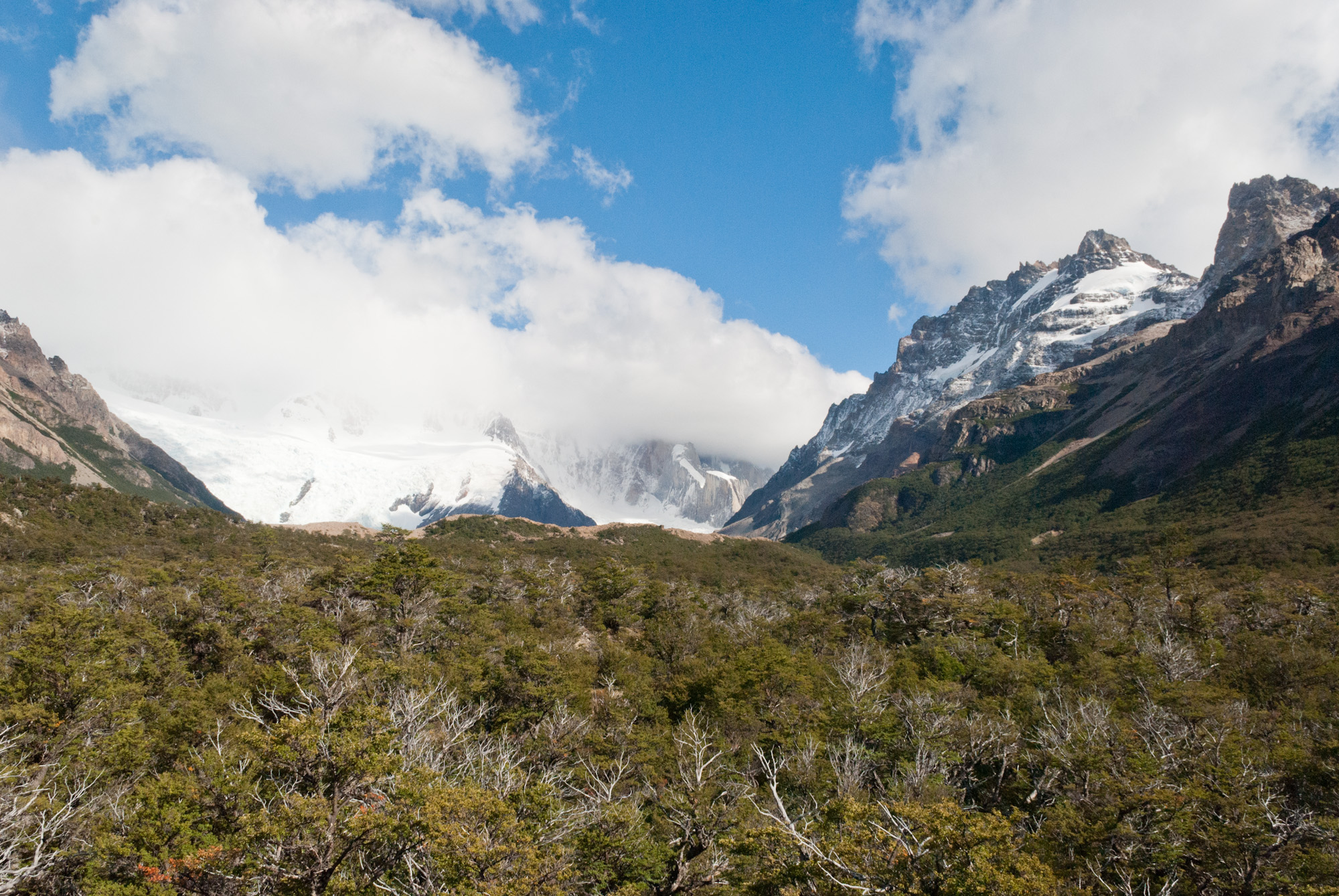 Valley with Laguna Torre at the end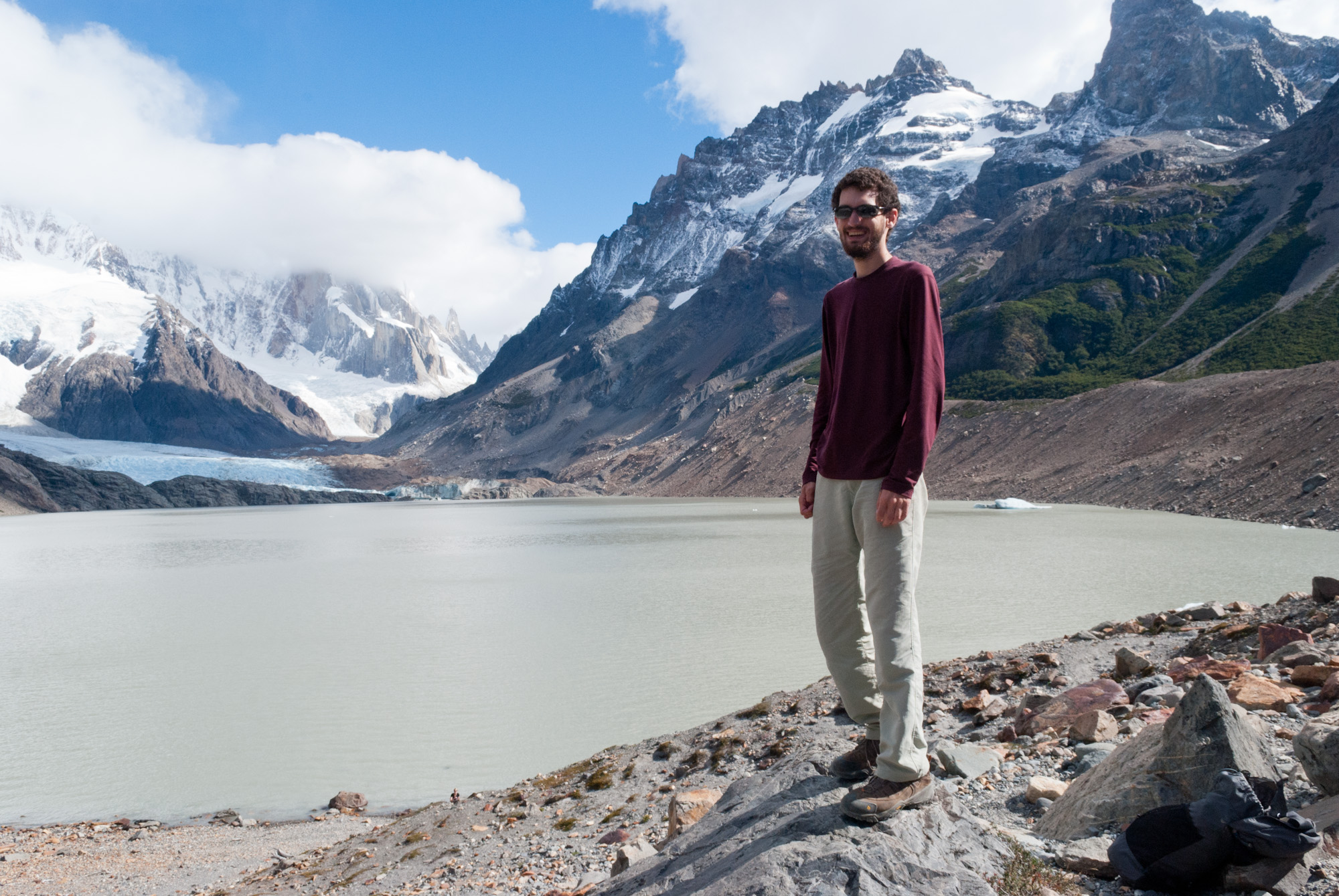 Laguna Torre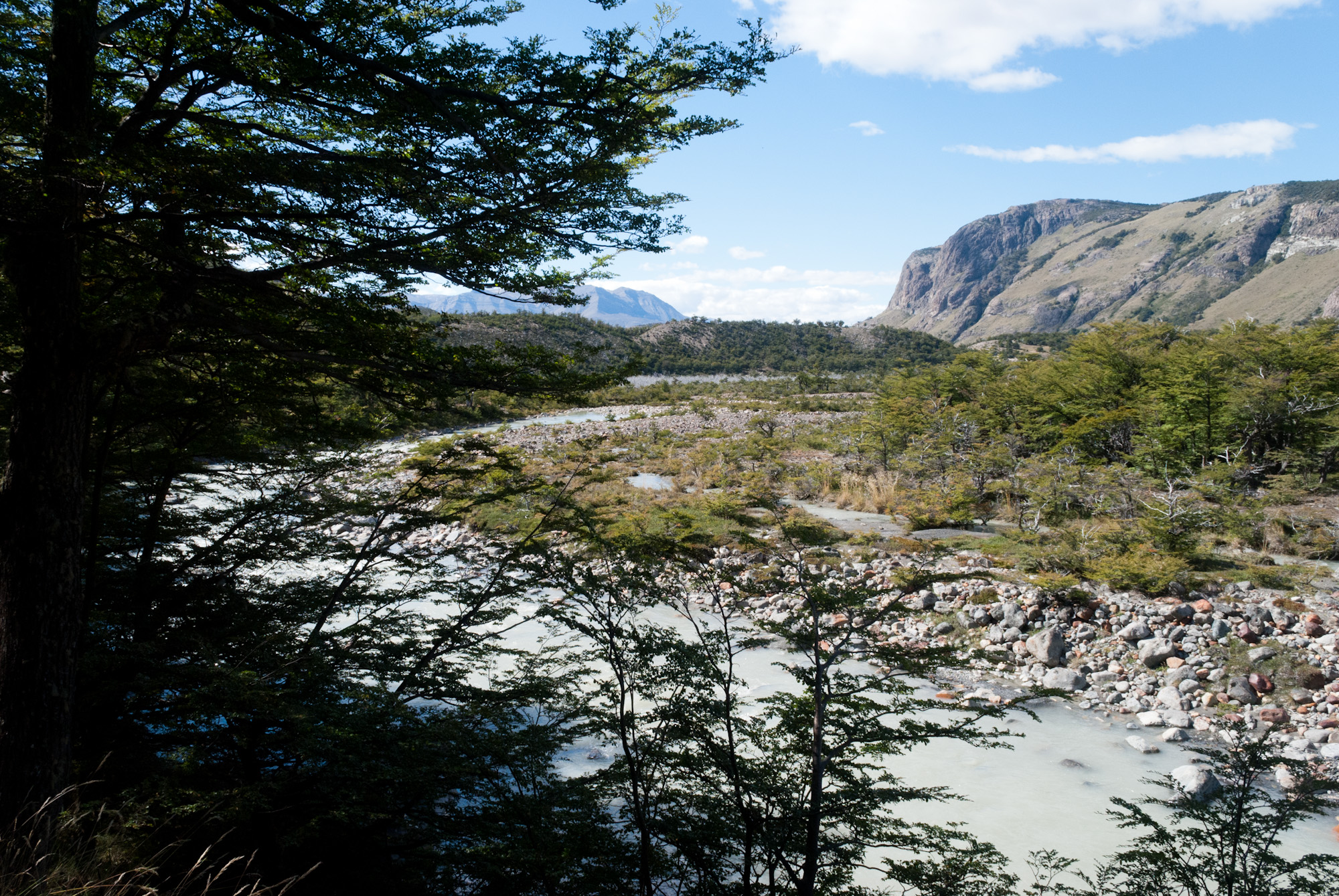 Heading back out of the valley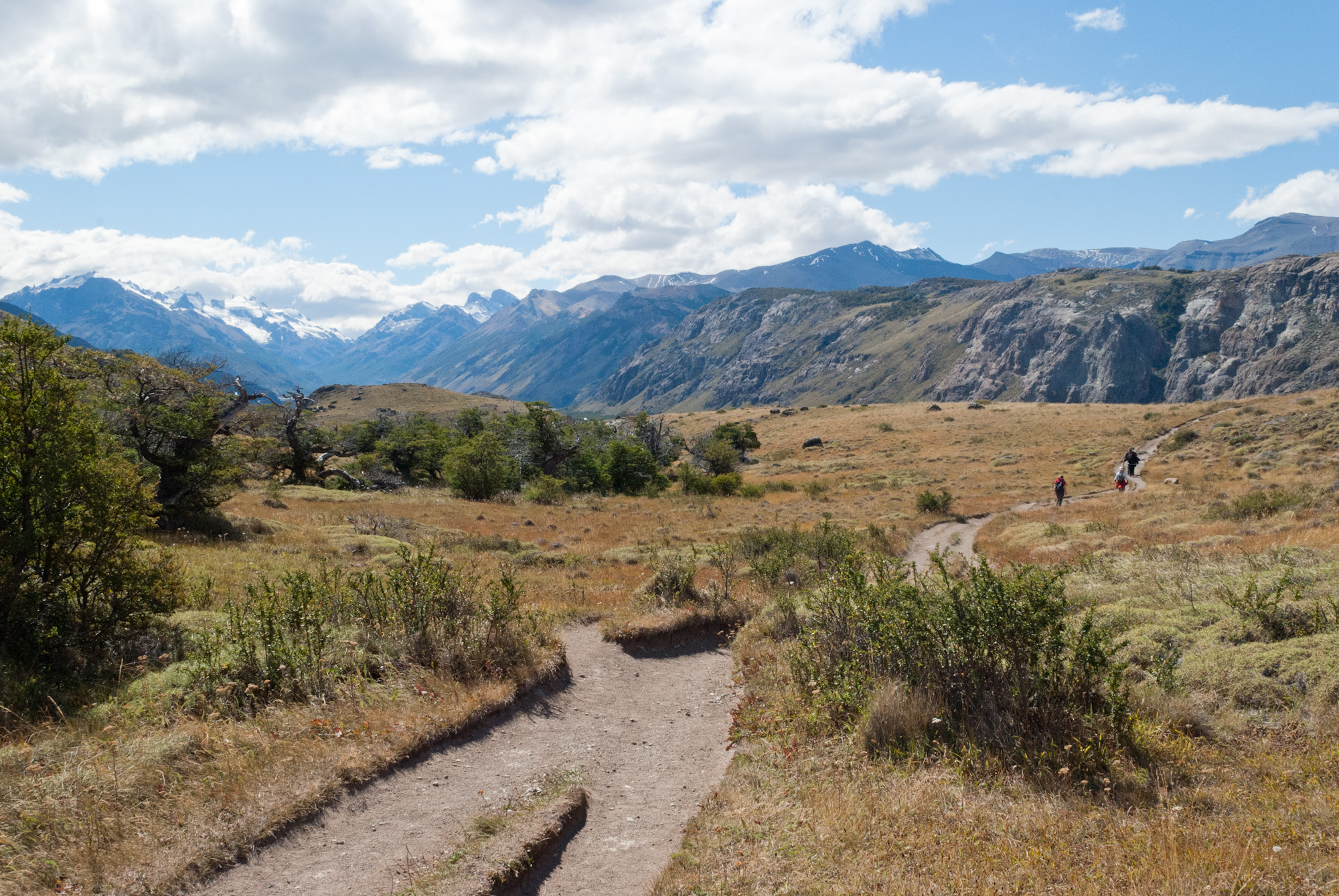 Amazing landscape for hiking