On February 10, I arrived in Bariloche, Argentina after taking a scenic bus ride through a pass on the Chile-Argentina border. Bariloche is a very nice small mountain/lake resort town, which looks like it would fit in well near Lake Tahoe, or in the NC mountains. It is situated on Lake Nahuel Huapi, a beautiful mountain lake.
On February 11, I rented a bike and followed a scenic 27km (17mi) route along the lake. Though the route, particularly the hills, were tough, the views were amazing.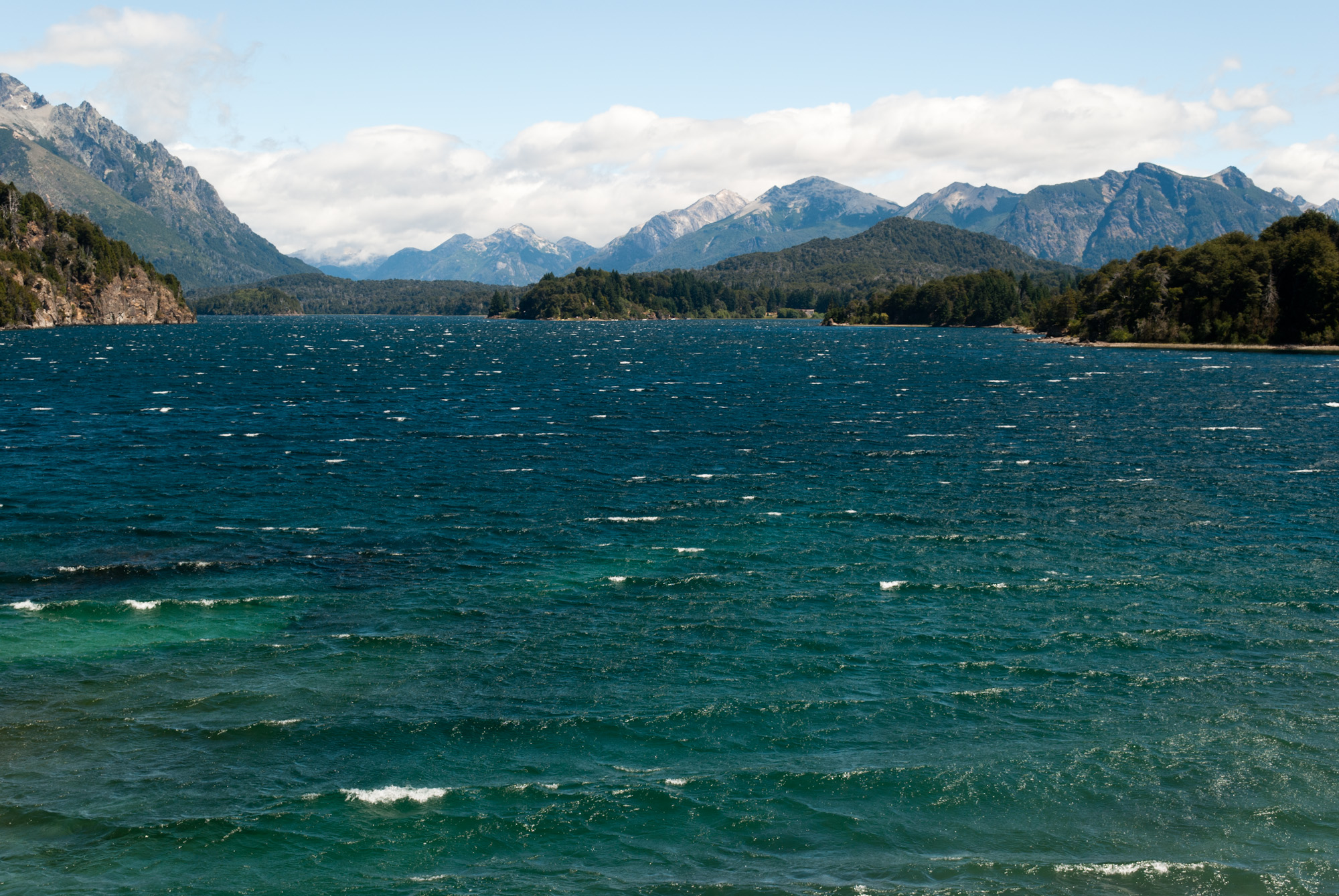 Lake Nahuel Huapi at the beginning of the ride.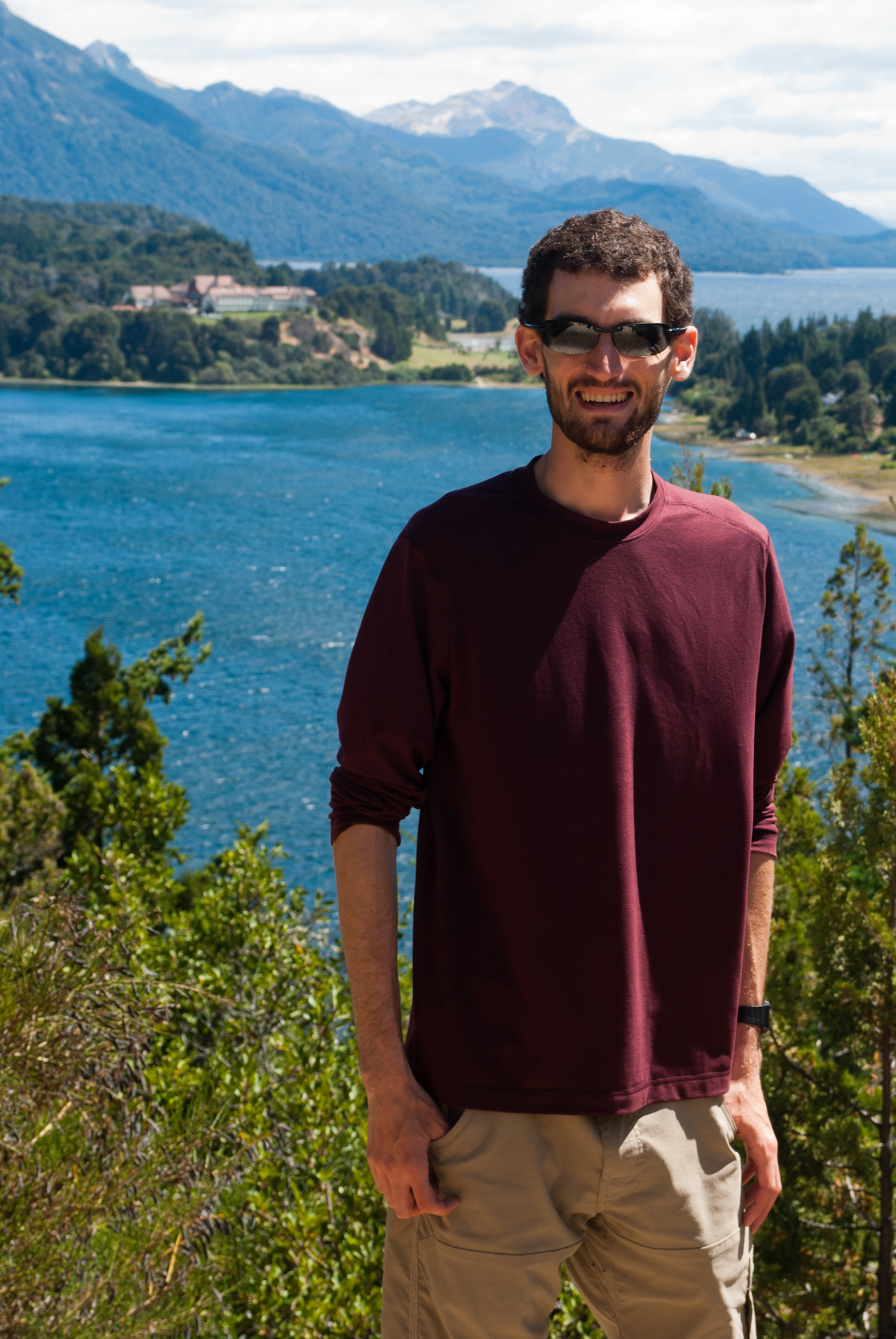 Making our way to a better viewpoint.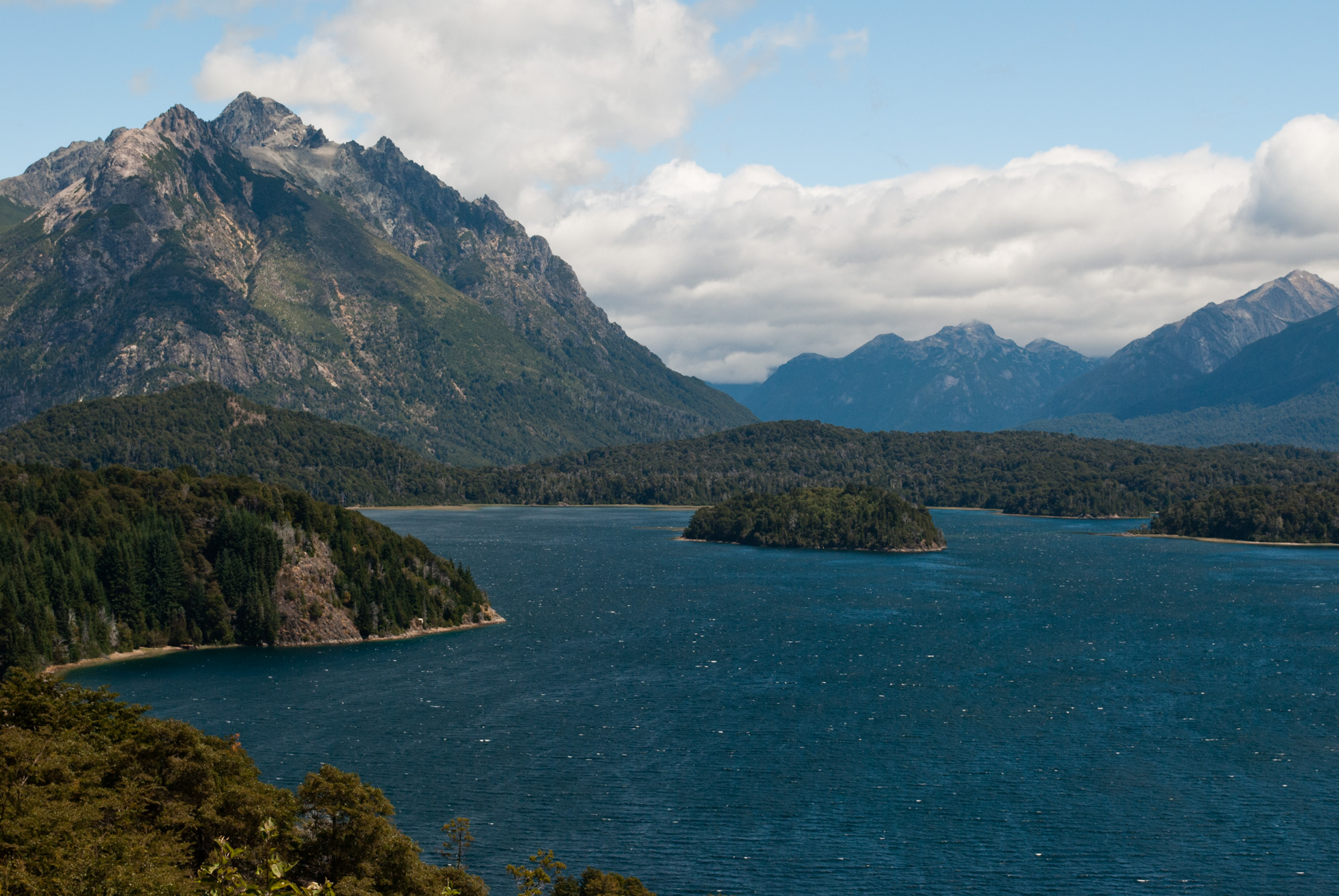 Lake Nahuel Huapi and a few of its islands.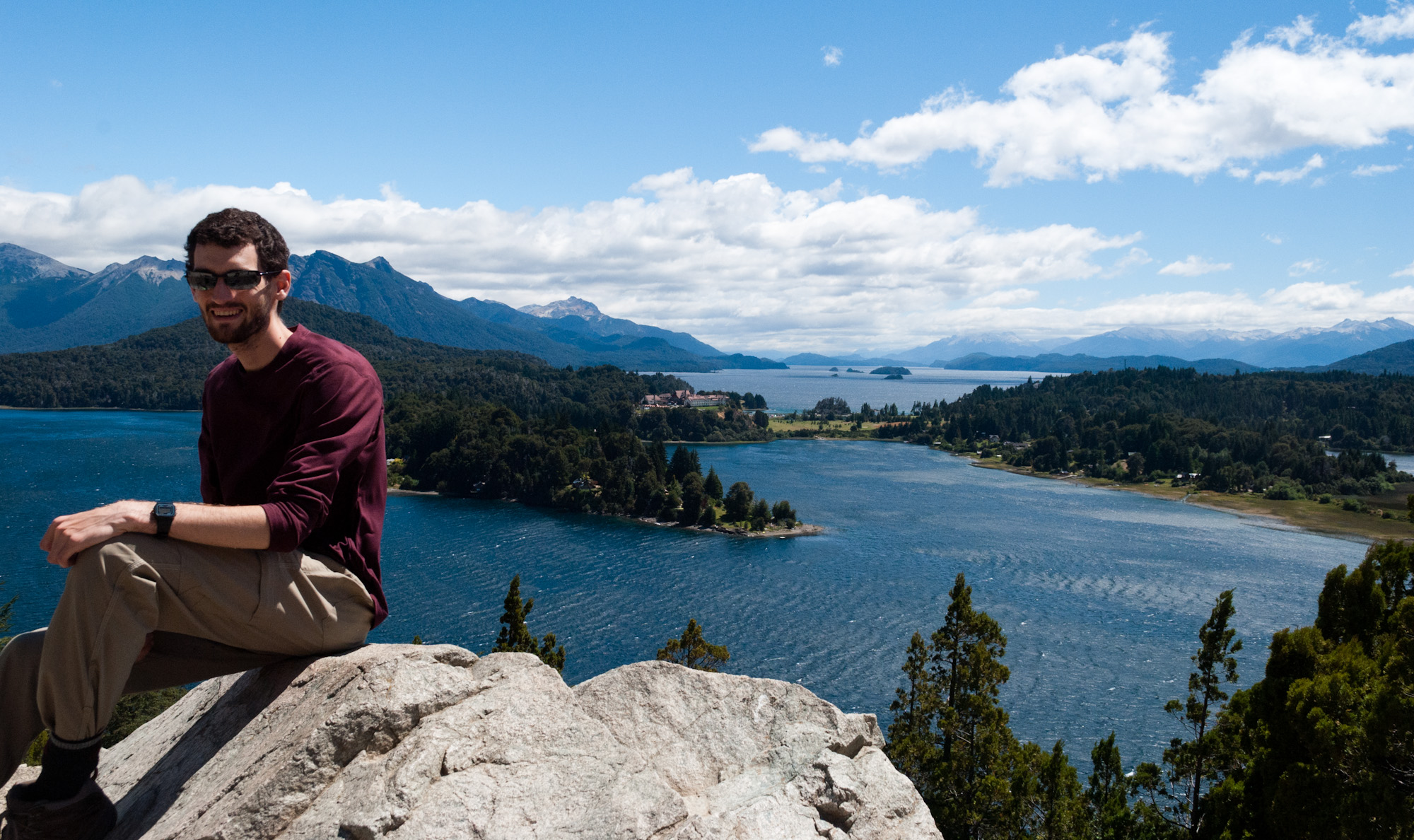 Overlooking Lake Nahuel Huapi